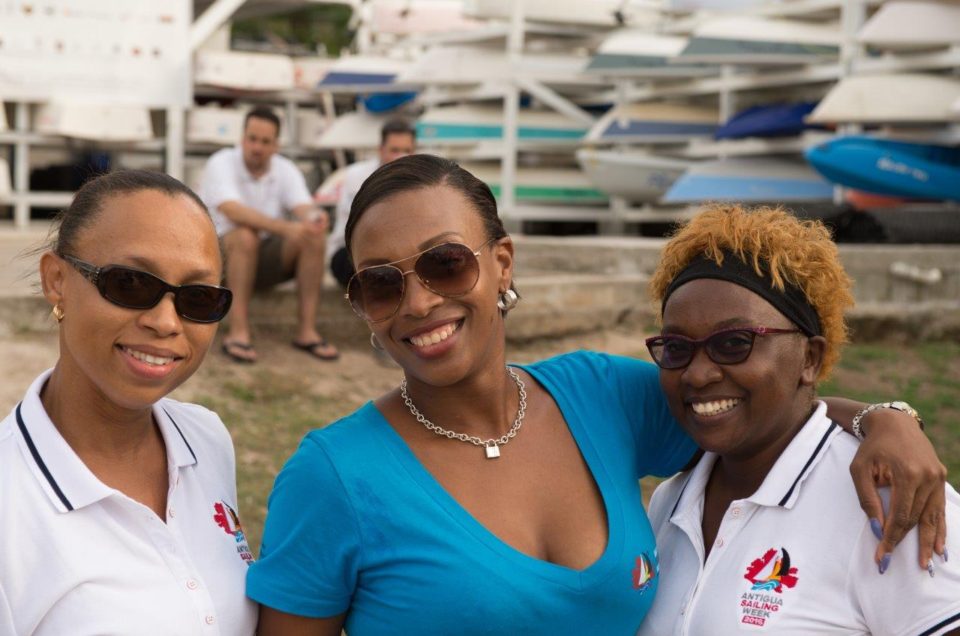 St. JOHN'S, Antigua, March 08, 2017 – Antigua Sailing Week has launched its call for event volunteers providing an opportunity for a number of vibrant and enthusiastic individuals to play an integral part in the staging of the 50th edition of this great event.
Antigua Sailing Week takes place from April 29 to May 7, 2017. The event brings thousands of sailors, spectators and party-goers to Antigua annually. It will feature daily racing, parties and great fun on and off the water.
In preparation for this milestone event, Antigua Sailing Week is seeking to immediately fill openings for office assistants. Volunteers will also serve on the SWAT Team  (Sailing Week Antigua Team) in many areas, including as greeters, bar staff, dock staff, security, and runners, as well as on the environment focused green-team, logistics and events branding team, street marketing team and in the media room.
Antigua Sailing Week's volunteer programme is a wonderful opportunity for individuals over 18 years of age, who come from a variety of backgrounds, to gain valuable work experience.
Logistics and Events Branding Manager, Rana Lewis says: "We truly appreciate the participation of our volunteers for they bring tremendous value to our events. I am hoping this year to find an equally enthusiastic bunch, who will bring their bright smiles, team spirit, can-do attitudes and a bit of patience."
An open-house and registration meeting will take place at the Antigua Yacht Club Event Centre in English Harbour on Tuesday March 21, 2017 from 6 p.m. to 8 p.m.
"This is a great opportunity to come and introduce yourself in person and learn about the positions we are aiming to fill," Lewis says.  "If you join the team, it will only be six weeks before you'll be wearing the coveted SWAT T-shirt and participating in one of Antigua's longest running and most prestigious events."
Individuals, who are unable to attend the open house, can express their interest to volunteer via email to: info@sailingweek.com or call the Antigua Sailing Week Office at: (268) 734-6636.
---
You might also like