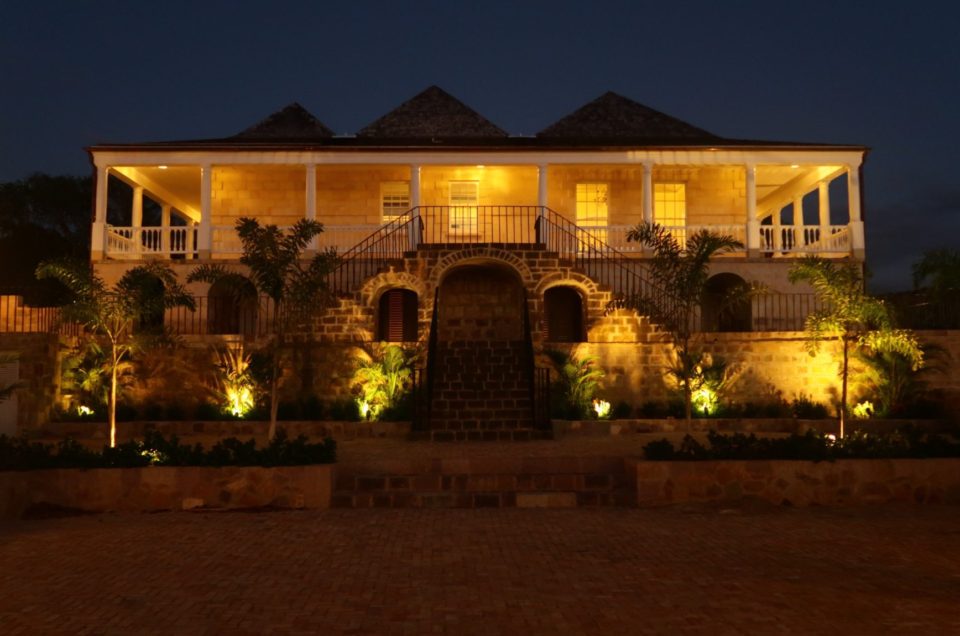 ST. JOHN'S, Antigua, April 20, 2017 – The developers of Callaloo Cay, a multi-million dollar hotel project, have become title sponsor of the latest addition to the Antigua Sailing Week calendar of activities – "The Lord Nelson Cocktail and Party."
500 invited guests are expected to attend an exclusive sponsored cocktail reception – on Thursday May 4, 2017  – that will be hosted in the historically significant Clarence House – a recently renovated 18th century Georgian styled building.
A party will also be held after the cocktail reception. The evening will include entertainment by Timeless and the Sound Citizens Band.
Commercial Director for Antigua Sailing Week, Alison Sly-Adams said: "The event is the perfect location to celebrate the momentous occasion of the first 50 years of Antigua Sailing Week and to mark a new beginning for Callaloo Cay."
Senior Vice President of Business Development at Callaloo Cay, Dawood Shah recognizes the historical importance of Antigua Sailing Week to the "social life of Antigua and Barbuda."
Shah added that: "Having achieved our own milestone in February, we appreciate the importance of supporting such achievements. We look forward to a successful 50th celebration of Antigua Sailing Week and to the next chapter."
Callaloo Cay is the culmination of an unrivalled collaboration between the Government of Antigua and Barbuda and world-renowned developers with a wealth of international experience and an impressive portfolio of luxury projects.
Amongst the international team of experts are global leaders "spearheaded by first class specialists, designers and operators – the development assures a sound investment."
 Callaloo Cay is a socially responsible corporate citizen. The company remains true to its triple bottom-line principle of People, Planet, and Profit through sponsorship of various sports teams, environmental education and protection initiatives and diverse community efforts.
The proposed five-star hotel will sit on 30 acres of prime beachfront and is earmarked for the Morris Bay area. The multi-million-dollar hotel project will feature 95 rooms and 25 villas, including amenities such as a world-class spa, a beach club and waterside-dining concepts. As part of the resort project, a National Park will be developed for the enjoyment of local residents and guests alike.
The expected completion time for the proposed resort is 2020. In February, developers held a ground-breaking ceremony for the hotel project.
---
You might also like