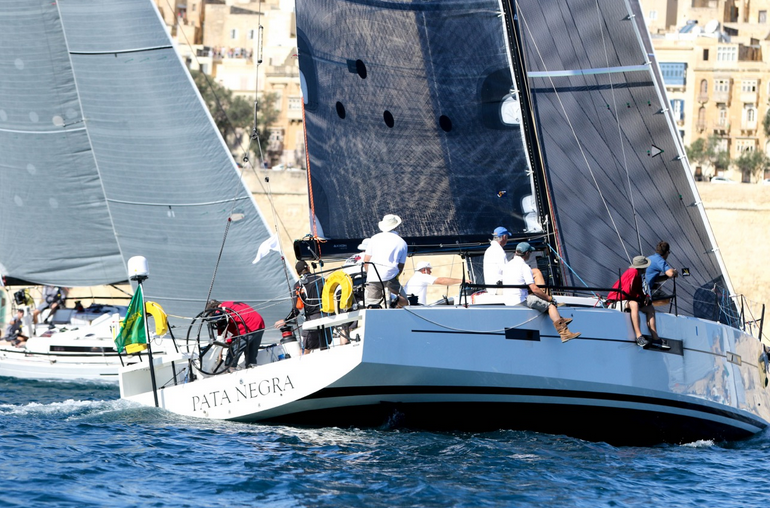 A40 Lipton and IRC 46 Pata Negra available for Charter
If you are still looking for a race charter boat for ASW 2017 Performance Yacht Charter has two great options available:
A40 Lipton – information on the website here: The Archambault A40 is a light weight 40′ race yacht, it has been continually upgraded to keep it competing at the top of its class. This is a great boat with a great track record in the Caribbean. Cost – £12,000 for the week and includes two practice days in advance. Cost doesn't include entry fee, berthing etc.. For more information https://www.performanceyachtcharter.com/yachts/
IRC 46, Pata Negra –The light weight performance race yacht is perfect for both inshore and offshore regattas. Benefiting from a carbon rig, and large asymmetric sail plan she can produce speeds in excess of 20 knots. With the wide transom, twin wheels and twin rudders she is light on the helm and very well mannered in all conditions.
Not only is Pata Negra fast but her fitted interior makes her a comfortable boat for cruising with the family but also to optimise the number of seas berth for offshore racing. She a has a double forward, 4 singles in the saloon and doubles in each aft cabin with pipe cots above. 12 berths in all if you're in a Marina or 5 windward berths at sea.
Pata Negra is available for whole boat race charter with an owners rep/ skipper to help you get the most from the boat and the regatta.
Cost – £18,000 for the week and includes two practice days in advance. Cost does not include entry fee, berthing etc. For more information https://www.performanceyachtcharter.com/yachts/
---