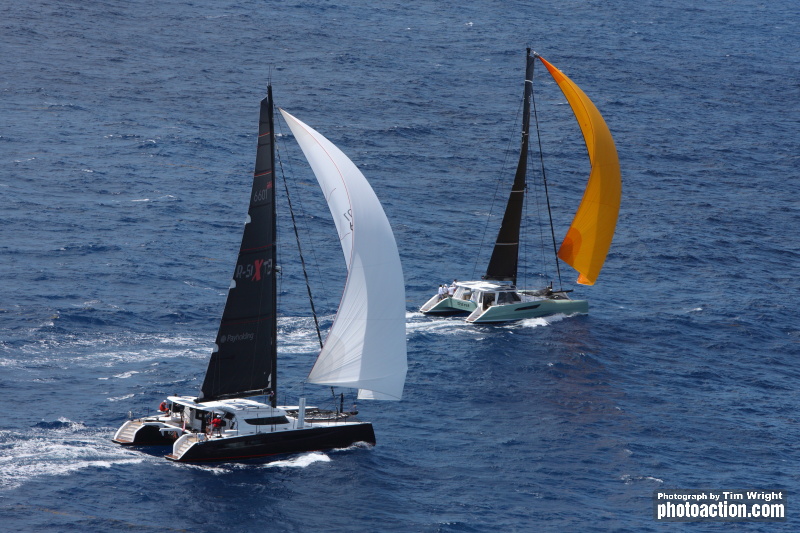 The 52nd edition of Antigua Sailing Week is once again shaping up to be the regatta not to miss for the 2019 Caribbean Regatta Season. A huge variety of yachts have already committed to the event, with sailors from across the world looking forward to savouring fantastic racing and top live entertainment to dance the night away. Antigua Sailing Week has always been an international regatta and early entries feature teams from all over Europe, North America, as well as teams from the Caribbean Islands. For early entry to Antigua Sailing Week, saving US$4 per foot, teams must enter and pay before December 31, 2018.

The variety of yachts competing is exceptional, ranging from high performance multihulls and Maxi Ocean Racers, through TP52s and performance cruisers, and bareboats and Sportsboats.

"A new initiative this year will be spot equipment checks to ensure that boats comply with ASW minimum safety rules," commented ASW Racing Manager, Lorna Saunders. "We have also introduced a new trophy for youth. Boats with 50% of the crew including the driver to be under 25. The Royal SouthernYC Inter Yacht Club Challenge Trophy has many challengers already for 2019, why not charter a boat and bring your team along? Half the crew need to be from the same bona fide yacht club. Antigua Sailing Week has a new class for Double-handed teams. Safety being paramount, the Double-handed class will have its own start and courses will be carefully planned to accommodate double handed participants. The courses will be a mix of round the cans, with slightly longer legs and some days a coastal race. For the Peters & May Round Antigua Race there will be a new race record for Double-handed entries."

The eight day regatta programme starts Friday 26 April with a free Newport Shipyard Racing Rules of Sailing Seminar. Saturday 27 April is the stand-alone Peters & May Round Antigua Race. Racing for Antigua Sailing Week starts on Sunday 28 April and concludes Friday 3 May, save Wednesday 1 May which will be the Lay Day Beach Party at Pigeon Point.

The organising committee and dedicated volunteers are keen for you to have a memorable Antigua Sailing Week. Antigua Sailing Week's Official Exclusive Bareboat and by-the-Cabin Charter Sponsor Dream Yacht Charter is offering monohull race charter packages. If you don't have a boat to enter, there are charter options available for a single berth, a small group of friends or entire boat charter via head boat charter companies listed on Antigua Sailing Week's official website.

Not into racing? No problem! Antigua Sailing Week offers the opportunity to Chase The Race every day of racing. Chase the Race sets off and returns to Falmouth Harbour so you will be completely immersed in the activities of a typical race day, without the stress of having to win! Advance reservations recommended.

For full information and online entry go to: www.sailingweek.com
---