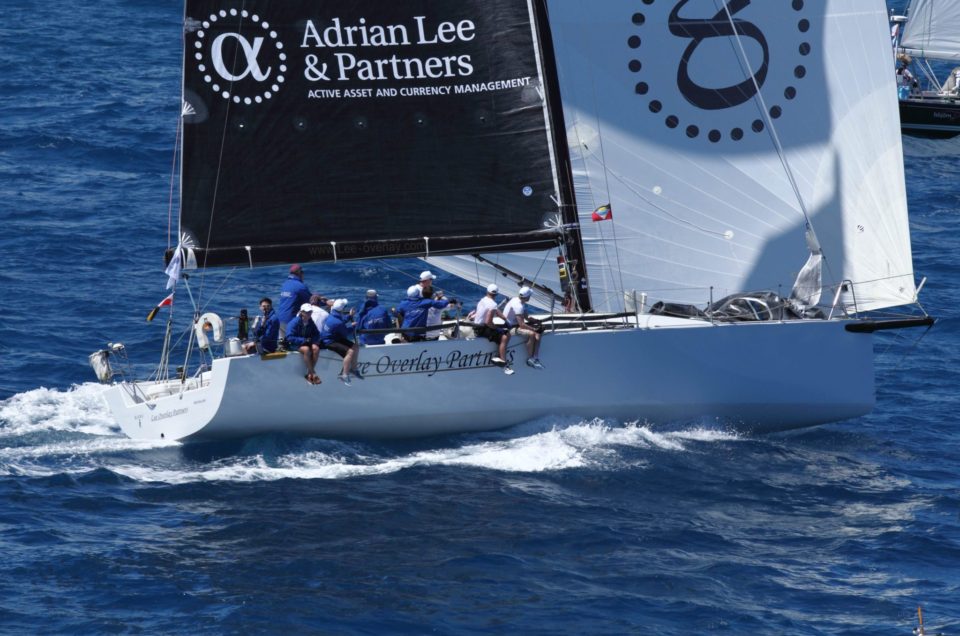 Photo Credit: Tim Wright/Photoaction.com
ST. JOHN'S, Antigua, April 28, 2017—The Guadeloupe to Antigua Race is organised by Antigua Sailing Week in association with the Antigua Yacht Club and the Triskell Association of Guadeloupe. The Guadeloupe to Antigua Race predates Antigua Sailing Week and is the traditional opener for the Caribbean's longest running regatta, Antigua Sailing Week, which is celebrating its 50th edition.
Adrian Lee's Irish Cookson 50, Lee Overlay Partners has taken line honours in the Guadeloupe to Antigua Race and won overall after CSA time correction. Lee Overlay Partners completed the course in 3 hours 10 mins 01 seconds and corrected out to win the race by just over 22 minutes from the French Canadian Pogo 12.50, MacPat. Stephen Schmidt's SoCal 70, Hotel California Too from the US Virgin Islands was third.
In the Bareboat class, Martin Sager's Swiss Dufour 44, Cayenne was the winner and John Lawson's French TS42 multihull, BitterSharp took multihull line honours and the win on corrected time. A Prize Giving was held at Antigua Yacht Club coinciding with the opening of the Presidente Beer Garden on the Antigua Yacht Club lawn.
For full results and more information: www.sailingweek.com
---
You might also like