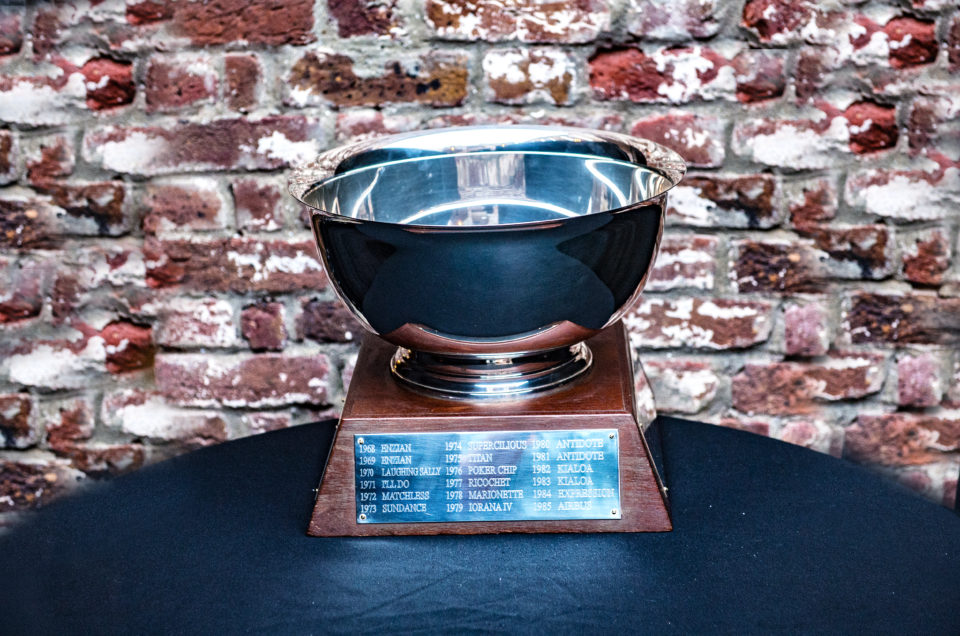 The Lord Nelson's Trophy will be awarded at the final prize giving to the overall winner of Antigua Sailing Week.
As Antigua Sailing Week continued to grow and evolve into a much larger regatta in the 1980s, The Lord Nelson Cup was upgraded in size to the present much larger trophy. A few years ago all the winners' names from the inception of Antigua Sailing Week were re-engraved on new sterling silver plaques so that the full history of the winners would be recorded.
Until 2012 The Lord Nelson Cup was awarded to the best "racing" class yacht in the "A" division which precluded the "cruiser" classes in the "B" division. Now The Lord Nelson Cup is presented to the yacht that comes first in the most competitive class, regardless of size, type, division etc., and for the first time in 2015 it was awarded to a "B" division yacht.
Boats are eligible from all classes except Club Class, CSA non spinnaker and Bare Boat.
A class weighting factor will be applied, to recognize the added difficulty of achieving a particular position in a larger fleet.
The Class Weighting Factor for each boat will be: 10 divided by the square root of (N+17), where N is defined as the number of boats in her class entered for at least 5 races.
| Year | Winner |
| --- | --- |
| 2018 | Sojana |
| 2017 | Lazy Dog |
| 2016 | Gypsy Ugo |
| 2015 | Sleeper |
| 2014 | Tonnerre De Breskens 3 |
| 2013 | Arethusa |
| 2012 | El Ocaso |
---