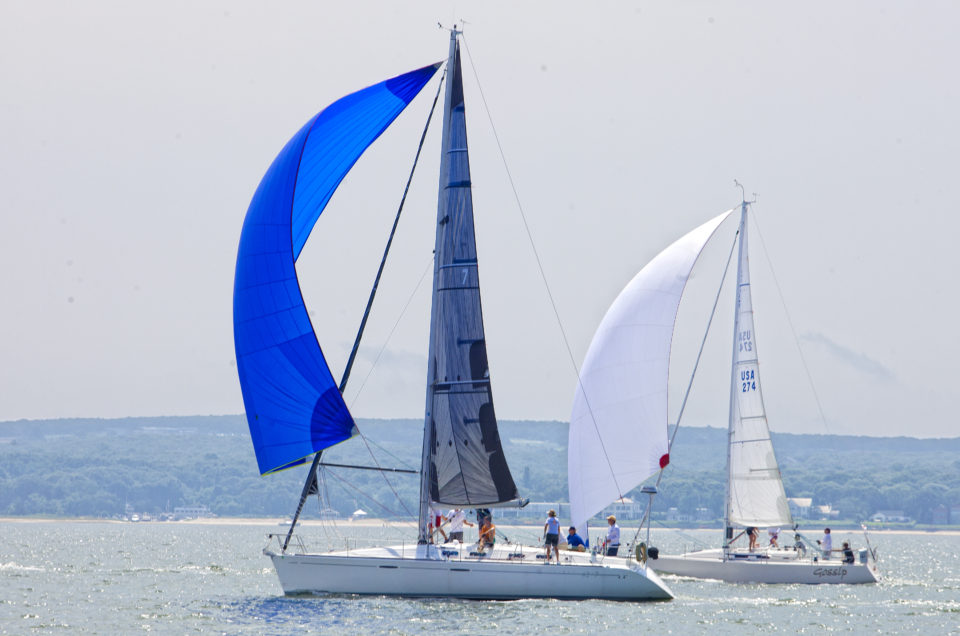 The organisers of Antigua Sailing Week would like to congratulate the winners of the Antigua and Barbuda Hamptons Challenge which took place last weekend.
Skipper Phil Walter recounts the day which was organized by the Peconic Bay Sailing Association.
"The Association ran a great race using inflatable marks in a Southwester. We sailed August Sky in the non spinnaker Division 3 class. We watched the 1stand second division spinnaker boats start and noticed a shift to the left and increase in pressure. We sailed the long beat on port tack and it seemed the lefty stuck. This seemed to help us against the spinnaker boats because the downwind turned into a broad reach. The wind also freshened in the later half of the race to about 14 knots.
We weren't sure how we made out for the corrected time finishing order but we figured we might be 2nd but were anxious to find out the results. A couple of my crew had prior commitments and we had a 1and ½ hour commute home so we had to skip the awards party unfortunately! When we got home and checked the results we were happy to see we won our division and then comparing the best corrected times with the spinnaker divisions we saw we had the best corrected time by 11 seconds for the overall win! We couldn't believe it and were all ecstatic."
In winning the Antigua and Barbuda Hamptons Challenge, Phil and his crew are the lucky recipients of an all expenses paid trip to Antigua Sailing Week in 2019, taking place from Saturday 27th April to Friday May 3rd. They will be racing on 39ft Dehler, Spirit of Neptune, owned by Ondeck and staying at the St. James Club Hotel and Resort.
Of the win Phil said, "I am so looking forward to bringing my crew to Antigua and to compete there in a beautiful setting with nice winds and sailors from around the world. It will be my first trip to Antigua so I can't wait for April and Antigua Sailing Week."
We look forward to welcoming Phil and the crew next year to Race and Celebrate with us in Antigua.
---