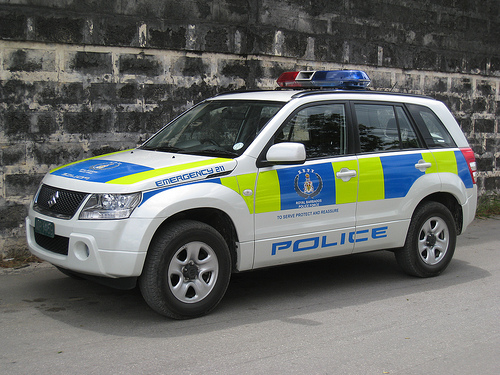 Friday 26th April Neon Rave and Tuesday 30th April Reggae in the Park both taking place in Nelson's Dockyard, Park and Ride operations will be in place at the Falmouth Rectory Grounds and the Falmouth Football Field in Marsh Village.
There are three options for driving into the area; those arriving early will be directed to a number of new parking areas being established in the area as well as single parking on one side of the road only, or park and ride options as above. People arriving into the area via Horsford Hill will be directed into the Rectory Grounds and be able to pick up by the park and ride buses from there. Those people who drive through Bethesda and come into the area through Piccadilly will be directed into Marsh Village Football fields. They too will be able to be pick up by the park and ride buses from there. It is very important that any instructions given by the police are followed.
Please see the list of affected days in the week.
| | | | |
| --- | --- | --- | --- |
| Day/Date | One Way | Park and Ride | Cost |
| Friday April 26, Neon Rave | From Marsh Village | From Marsh Village and from Rectory Grounds | EC$5 |
| Tuesday April 30, Reggae in the Park | From Marsh Village | From Marsh Village and from Rectory Grounds | EC$5 |
| Wednesday May 1, Wadadli Beer Lay Day | From the gas station – from the Gas Station down to Pirates Pizza and one way over the hill to Pigeon Point and back around to Antigua Yacht Club | No | |
| Saturday May 4, Dockyard Day | From Marsh Village | No | |
On the evening of Dockyard Day, there is a new party being hosted by a private entity not related to Antigua Sailing Week called Surf and Shades which will be located at Marsh Village Football Field. This will create further congestion into the area, and the public is asked to follow instructions given by the police.
In addition, there are two events which include parades which will impact the flow of traffic short term. These are:
Saturday, April 27, Opening Parade – leaving from Antigua Yacht Club to Nelson's Dockyard at approximately 5 pm. The traffic will be stopped at the Gas Station at this point until the parade has left, which will be by 6 pm. We invite residents to join or watch the parade and welcome our visitors to Antigua for a fantastic week.
Saturday, May 4, Dockyard Day – a parade will leave the Gas Station area at approximately 5 pm to arrive in the Dockyard to coincide with the Beating of the Retreat.
Head of National Parks security Nuffield Burnette is requesting that businesses and residents in the area contact him or Mr. Spencer to pick up a car pass. The car pass will allow access past Geny's corner into the area and should be displayed on the owners' vehicle to minimize the need for police to stop each vehicle to ascertain who is inside. Mr. Burnette can be contacted on 764-2285 and Mr. Spencer on 481-5039.
---